---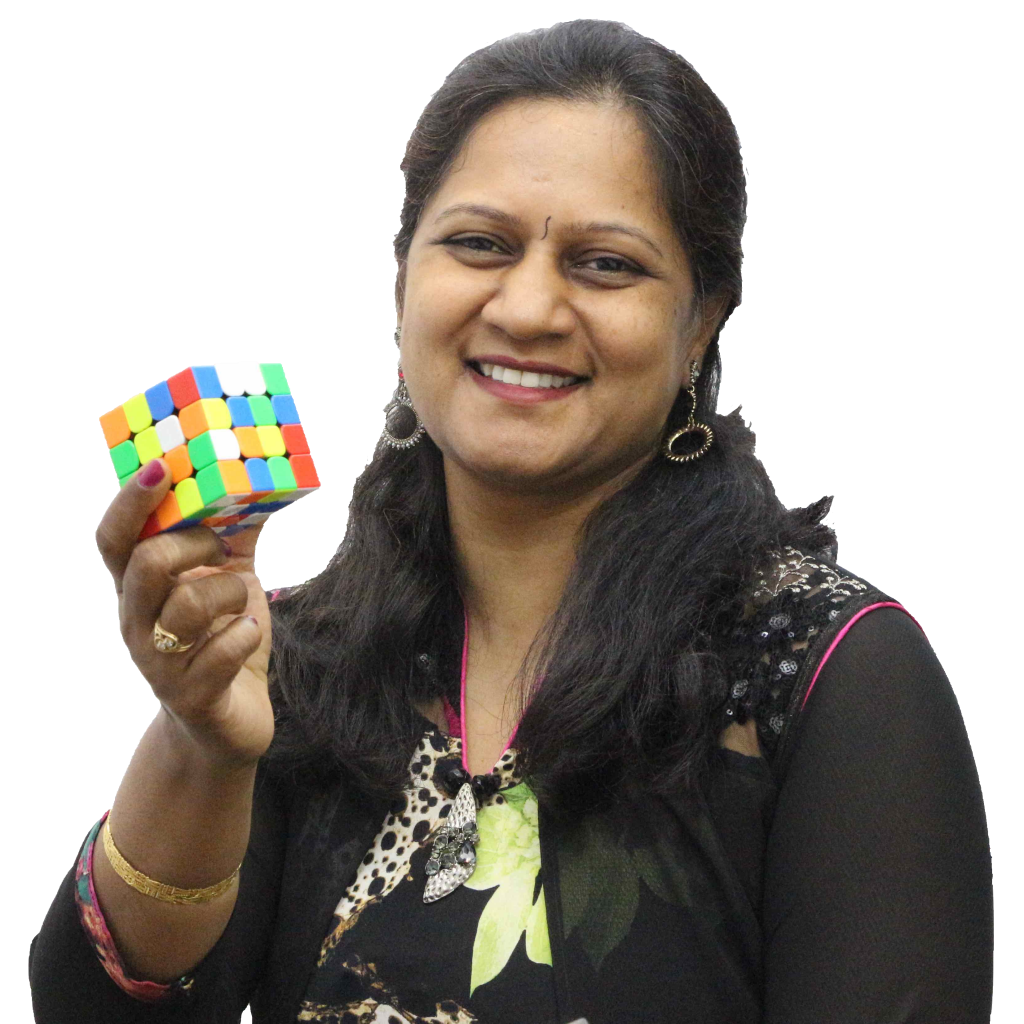 ---
---
Sujana Sreenivas
Co-Founder
---
---
From a homemaker to an entrepreneur, Sujana Sreenivas co-founded Brain Studio to make a difference in the world. She has seen the benefits of skills such as Graphology and Graphocybernetics and was keen to help many more people benefit and improve their lives from it.
Sujana Sreenivas is a Certified Handwriting Expert, accredited by Handwriting University International, USA. She has also added to her tool belt skills, such as Neuro-Linguistic Programming, and has extensive knowledge in the domain of self-development. She has used these skills to conduct personal coaching sessions to help many homemakers improve their mental stability, physical health and personality. She has also conducted many sessions for mothers-in-law and daughters-in-law to strengthen the relationship between them.
With over 11 years of experience as a trainer, Sujana continues to help students become better through Finger Brain Graphy, Juggling, and more than 45 varieties of the Rubik's Cube. She has helped thousands of children improve their handwriting, personality, and character, which has made them perform better at school and other interests they have.
Sujana always had the vision to support people and make their lives better. She found that the skills practiced in Brain Studio were the best means to make a difference in people's lives. Be it in their relationships, daily lifestyle, or career; she has seen that you can improve every part of your life just by changing the strokes in your handwriting and get instant inner happiness by solving the Rubik's cube.