---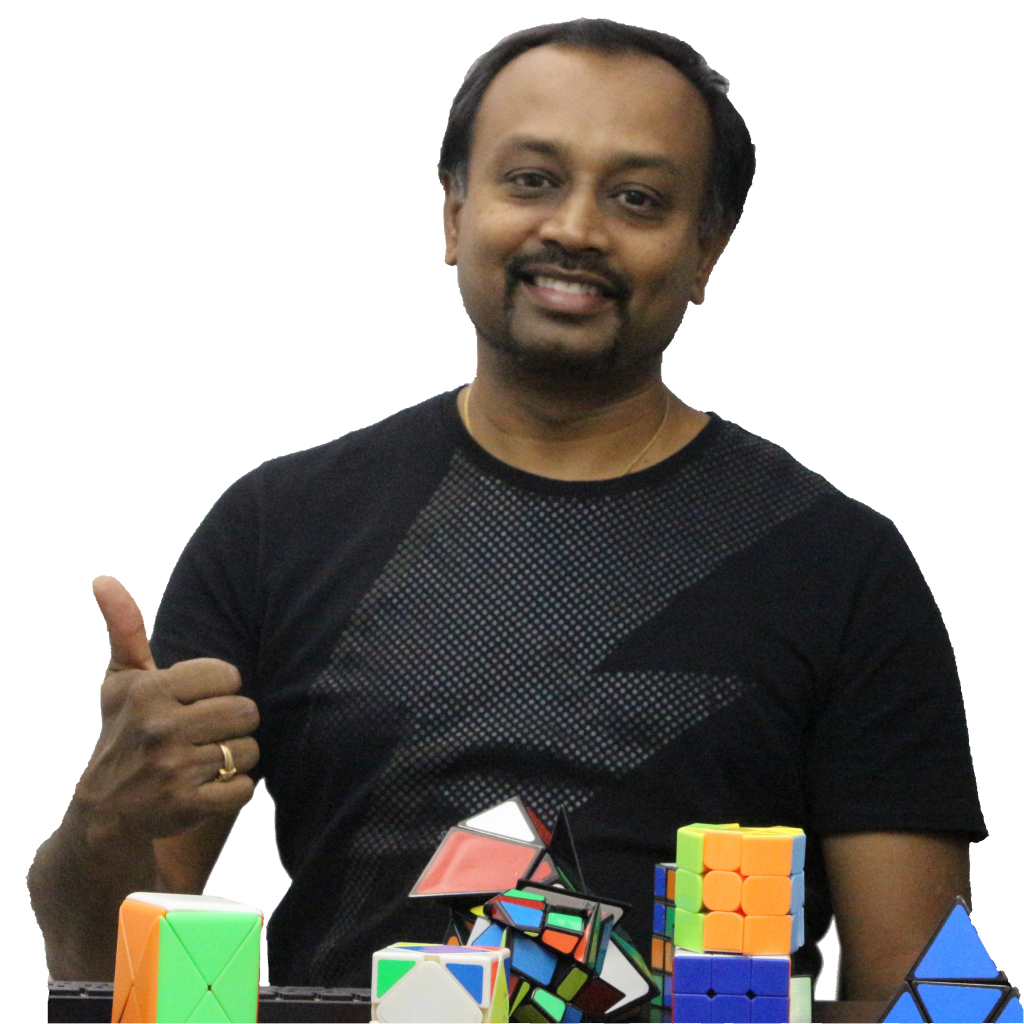 ---
---
Sreenivasa Murthy
Co-Founder
---
---
After running a successful business in dry fruits and spices, Sreenivasa Murthy felt he could do more to benefit society. With this in mind, he started developing himself with the skills required to change thousands of lives and then helping those who needed it the most. He received an international certificate in Handwriting analysis & Grapho-Analytical therapy from the Handwriting University International, USA. He did all of this because he saw that India was yet unknown to the wonders the skills called "Juggling 3 Balls, Rubik's Cube & Finger Brain Graphy" had to offer.
Sreenivasa Murthy is the first Indian to open a "Brain Studio" and train children and adults in Juggling 3 and 4 balls cascade, Juggling Rings, and Juggling Clubs; skills that improve the coordination of the mind and body, boosts your focus and concentration, and is a fantastic physical activity altogether.
He is a certified Handwriting Expert and Neuro-Linguistic Programming trainer and has extensive knowledge in the field of self-development.
Being a graphologist and counselor, he has actively trained and counseled hundreds of students, homemakers, and professionals, helping them overcome various negative personality traits through handwriting or signature changes. In particular, he has helped students at their young age refine their handwriting to achieve leadership qualities.
He has helped some companies recruit and hire the right personnel for different job specifications through Handwriting analysis. He has trained many people in the corporate environment to work on personality development, goal setting, career guidance through various skills such as Finger Brain Graphy, Juggling three balls, and the Rubik's cube.
Prior to this, Sreenivasa Murthy attained his pharmacy certification in 1991 from the National Pharmacy Council.